ABNN Certificant of the Year Award and Application
The application deadline is Friday, October 29, 2021.
The name of the award was changed in 2014 to encompass both CNRN and SCRN certified nurses.
The ABNN Certificant of the Year award is presented each year at the AANN Neuroscience Nursing Annual Conference. This annual award recognizes one certified nurse's outstanding achievements in neuroscience nursing. The certified nurse of the year contributes to neuroscience nursing through
professional service
mentoring and education
patient and staff advocacy
promotion of the certification.
Help promote the Certificant of the Year Award at your hospital. Print and display the awards flyer to encourage your colleagues to nominate a deserving nurse.
Applications
ABNN Certificant of the Year Award applications are due Friday, October 29, 2021, to Kelly Podkowa, ABNN Senior Operations Manager, at This email address is being protected from spambots. You need JavaScript enabled to view it.. Nominate yourself or a colleague today.
Past Winners
2021 ABNN Certificant of the Year Winners:
Cathy Burgess, RN SCRN
Recommended by: Carolyn Girado and Pat Zrelak
I have been blessed to be in a field that I am passionate about and love to my very core. I've been an RN for 25 years and an ICU nurse for 20 years and love it as much today as I did when my career began. I started as an RN on a stroke floor, so neuro nursing has always had a special place in my heart. I'm constantly trying to pass on this "love of the brain" to my coworkers and my patients. In fact, my family is full of teachers which is why I feel teaching is such an intricate part of my practice. It should be noted that I work with an incredible group of nurses and doctors who inspire me every day.
Melissa Angulo, DNP APRN SCRN
Recommended by: Fernando Testai and Jenna Reeh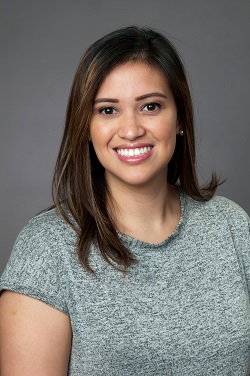 I am a member of AANN, the AHA, and the Neurocritical Care Society with a certification in Emergency Neurologic Life Support. I serve as reviewer for the Journal of Neuroscience Nursing and a member of the SCRN Cut Score Task Force, evaluating exam questions and score criteria.

I facilitated neuroscience symposiums for nurses at our hospital and neighboring hospitals. I revamped the orientation curriculum incorporating AHA best practices/AANN nursing guidelines.

I serve as a DNP mentor for the College of Nursing by facilitating the development of nurses through a system-level project. Outside of my organization, I am a frequent speaker for high school and undergraduate groups interested in healthcare professions.