Governance
The ABNN Board of Trustees comprises ten volunteers dedicated to contributing to the future development of certification and continued competency of neuroscience nursing and its subspecialties.
Volunteer Applications
CNRN Test Development Committee (TDC) - Would you like to impact the professional development of Certified Neuroscience Registered Nurses (CNRNs) and see the behind the scenes of how the exam is created? The CNRN Test Development Committee (TDC) has three (3) openings and is seeking current certified CNRNs who are interested in sharing their neuroscience nursing clinical expertise. As a member of the CNRN TDC, you will have the opportunity to further professional development of CNRN candidates by developing vidence based test questions on practice issues relevant to neuroscience nursing. Members will serve a 3-year term starting in April 2021 and concluding after the 2024 AANN Annual Meeting. Learn more about the responsibilities of the TDC and download the application. Please submit applications to Kelly Podkowa at This email address is being protected from spambots. You need JavaScript enabled to view it. by no later than Friday, March 19th.
SCRN Test Development Committee (TDC) - Would you like to impact the professional development of Stroke Certified Registered Nurses (SCRNs) and see the behind the scenes of how the exam is created? The SCRN Test Development Committee (TDC) has three (3) openings and is seeking current certified SCRNs who are interested in sharing their stroke nursing clinical expertise. As a member of the SCRN TDC, you will have the opportunity to further professional development of SCRN candidates by developing vidence based test questions on practice issues relevant to stroke nursing. Members will serve a 3-year term starting in April 2021 and concluding after the 2024 AANN Annual Meeting. Learn more about the responsibilities of the TDC and download the application. Please submit applications to Kelly Podkowa at This email address is being protected from spambots. You need JavaScript enabled to view it. by no later than Friday, March 19th.
ABNN Board of Trustees - Interested in becoming a member of the ABNN Board of Trustees? ABNN is looking for CNRNs and SCRNs who possess leadership skills that will contribute to the future development of certification. Applications are now being accepted for Trustee positions for 3 year terms beginning with the 2021 AANN Annual Educational Meeting in San Antonio, TX, April 17-20, 2021. One to two Trustee positions are available. For additional information, view the candidate guidelines and download the application. Applications are due by no later than Friday, September 4th to Kelly Podkowa, Senior Operations Manager, at This email address is being protected from spambots. You need JavaScript enabled to view it..
ABNN Board Mentee - Interested in becoming a mentee on the ABNN Board of Trustees? This new program is designed to provide a CNRN or SCRN staff nurse (stroke, neuro, ICU, general neuroscience, or disease specific specialty) the opportunity to sit on the ABNN Board of Trustees as a mentee and non-voting member for one year. The goal of this program is to help develop and support future ABNN leaders by giving the mentee exposure to the Board. The mentee will gain valuable insight related to ABNN's initiatives. Applications for the 2022 term will be available in Fall 2021. Review the 2021 ABNN Board Mentee Handbook and application as a reference for more information.
2021–2022 Board of Trustees
President
Sarah Beam, APRN MSN ACNP-BC CCRN CNRN
President-Elect
Suzy Mascaro Walter, PhD APRN FNP-BC CNRN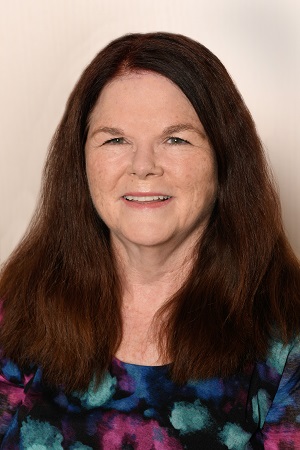 Past President
Norma McNair, PhD RN ACNS-BC FAHA CNRN SCRN
Secretary/Treasurer
Marianne Beare Vyas, PhD RN ANP-BC CNRN
Trustee
Sarah Strzalka, DNP MSN BSN RN ASC-BC SCRN
Trustee
Rebecca Banat, MSN/Ed. BSN RN ONC CNRN
Trustee
Samantha Orr, MSN RN SCRN
Trustee
Tracey Anderson, MSN CNRN FNP-BC ACNP-BC
AANN Board Liaison
Jennifer Sulanke, MS RN CNS CNRN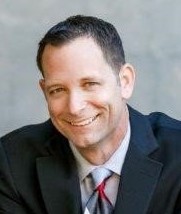 Public Member
Jamie Helt
ABNN Board Mentee
Caleb Behm, BSN RN CCRN SCRN
Executive Director
Leah Zamora, CAE