Allied Organizations
American Association of Neuroscience Nurses
The Association for ABNN Certified Nurses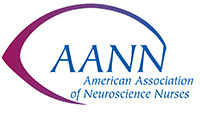 American Association of Neuroscience Nurses (AANN) is the membership organization for certified nurses. Founded in 1968, AANN is an organization of more than 4,000 members worldwide.
AANN is committed to working for the highest standard of care for neuroscience patients by advancing the science and practice of neuroscience nursing. AANN accomplishes this through continuing education, information dissemination, standard setting, and advocacy on behalf of neuroscience patients, families, and nurses. View AANN's Position Statement on the Value of Certification in Neuroscience Nursing.
Learn more about AANN and become a member. AANN members receive discounts on certification preparation materials, certification and recertification fees, and more.
Agnes Marshall Walker Foundation



The Agnes Marshall Walker Foundation (AMWF) is dedicated to supporting neuroscience nursing through education, research, professional development, and certification to promote excellence in patient care.
AMWF was founded with a generous bequeathment from Agnes Marshall Walker and works collaboratively with AANN and ABNN to help support neuroscience nursing education in Agnes's honor. Continue Agnes's legacy by making a donation today.
AANN, ABNN, AMWF
Together we are the three pillars driving neuroscience nursing excellence.
World Federation of Neuroscience Nurses
The World Federation of Neuroscience Nurses (WFNN) is an international neuroscience nursing organization dedicated to the promotion and development of neuroscience nursing throughout the world. WFNN has 13 member organizations (including AANN), representing 18 countries and approximately 7,000 nurses, on six continents.
External Partnerships
American Board of Nursing Specialties (ABNS)
ABNN is a proud member of the American Board of Nursing Specialties (ABNS). ABNS is focused on improving patient outcomes and consumer protection by promoting specialty nursing certification. ABNS member organizations represent almost 930,000 certified registered nurses worldwide in a variety of settings. They are commmitted to disseminating information about research and evaluation studies related to certification including a Certification Bibliography. Through this membership, ABNN is able to connect with other nursing credentialing organizations and converse about the specific issues certified nurses and those seeking certification face.
ABNS offers a Sandra Lee Schaefer Research Grant that is awarded to one applicant funding up to $5,000 to be applied toward furthering research which links specialty nursing certification with patient outcomes. Read more about the eligibility requirements and consider applying for this grant!
Professional Certification Coalition (PCC)
In October 2018, ABNN joined the Professional Certification Coalition (PCC). The PCC is a nonprofit association founded in July 2018 to address legislative initiatives that affect professional certification programs and those who hold private certification credentials. The PCC's activities on behalf of members include development of research and white papers on the value of private professional certification programs and the effects of legislation affecting professional certification and occupational licensing; liaising with stakeholders supporting or opposing such legislation to educate them about the Coalition's positions and to advocate for elimination of harmful language in proposed or model legislation; and ongoing monitoring and analysis of state legislative activity in this area. The Coalition will also engage in advocacy campaigns and provide members with resources and tools to advocate to legislators regarding pending legislation that affects professional certification. In the most recent fiscal year, the PCC analyzed and tracked more than 132 bills that were introduced in 46 states. Click the image on the right to view a list of accomplishments and a prospectus for the coming year.
Tomorrow's Workforce Coalition
The Tomorrow's Workforce Coalition was established through ASAE and the PCC to help build maximum Congressional support for the Freedom to Invest in Tomorrow's Workforce Act: H.R. 1477 / S. 722. This bipartisan, bicameral bill would expand qualified expenses under 529 savings plans to include postsecondary training and credentialing programs, such as licenses and private, nongovernmental certifications (CNRN/SCRN). It would provide valuable tax-advantaged resources to more workers pursuing career growth, mid-career changes or alternative career pathways. Read the one-pager summary to learn more about the bill. ABNN joined the Tomorrow's Workforce Coalition in July 2023 and continues to advocate for specialty certifications on behalf of CNRNs and SCRNs.