ABNN Certificant of the Year Award and Application
The name of the award was changed in 2014 to encompass both CNRN and SCRN certified nurses.
The ABNN Certificant of the Year award is presented each year at the AANN Annual Educational Meeting. This annual award recognizes one certified nurse's outstanding achievements in neuroscience nursing. The certified nurse of the year contributes to neuroscience nursing through
professional service
mentoring and education
patient and staff advocacy
promotion of the certification.
Help promote the Certificant of the Year Award at your hospital. Print and display the awards flyer to encourage your colleagues to nominate a deserving nurse.
Applications
ABNN Certificant of the Year Award applications are due October 31, 2017, to Kelly Podkowa, ABNN Certification Manager, at This email address is being protected from spambots. You need JavaScript enabled to view it. . Nominate yourself or a colleague today.
Past Winners
2016 ABNN Certificant of the Year: Stacy Smith, MSN RN CCRN CNRN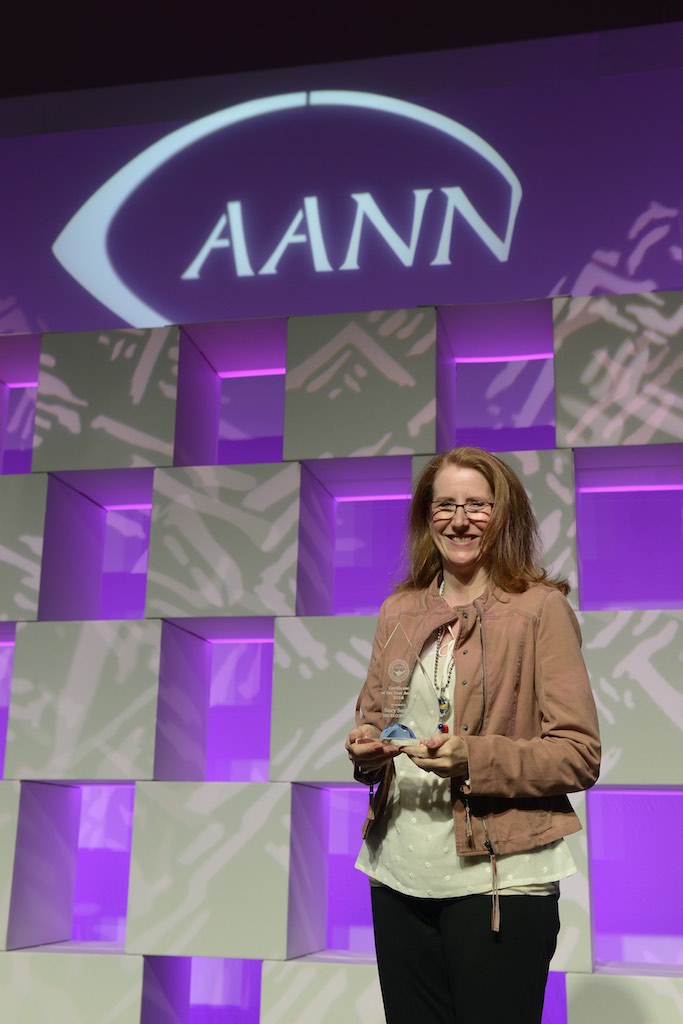 Stacy has been the nurse manager of the Neuroscience ICU at The University of Kansas Health System since 2000. Stacy also has had managerial responsibility over the Comprehensive Stroke Center and the Movement Disorder Surgery program for several years. She has been involved in neuroscience nursing since becoming a nurse in 1987 in the roles of staff nurse, educator, assistant nurse manager, and case manager. During Stacy's tenure as the manager of the Neuroscience ICU, she has worked on design and expansion of the unit 3 times and will be moving to a new building and 28 bed unit this fall. Stacy highly values certification and has held certification in critical care since 1989 and in neuroscience nursing since 1995. She has also been an AANN member since 1988, and involved in her local chapter. Presently, Stacy is the president elect of the Mokan Blues Chapter in Kansas City.