Allied Organizations
American Association of Neuroscience Nurses
The Association for ABNN Certified Nurses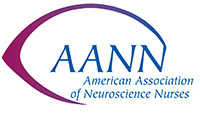 American Association of Neuroscience Nurses (AANN) is the membership organization for certified nurses. Founded in 1968, AANN is an organization of more than 4,000 members worldwide.
AANN is committed to working for the highest standard of care for neuroscience patients by advancing the science and practice of neuroscience nursing. AANN accomplishes this through continuing education, information dissemination, standard setting, and advocacy on behalf of neuroscience patients, families, and nurses.
Learn more about AANN and become a member. AANN members receive discounts on certification preparation materials, certification and recertification fees, and more.
Agnes Marshall Walker Foundation



The Agnes Marshall Walker Foundation (AMWF) is dedicated to supporting neuroscience nursing through education, research, professional development, and certification to promote excellence in patient care.
AMWF was founded with a generous bequeathment from Agnes Marshall Walker and works collaboratively with AANN and ABNN to help support neuroscience nursing education in Agnes's honor. Continue Agnes's legacy by making a donation today.
AANN, ABNN, AMWF
Together we are the three pillars driving neuroscience nursing excellence.
World Federation of Neuroscience Nurses
The World Federation of Neuroscience Nurses (WFNN) is an international neuroscience nursing organization dedicated to the promotion and development of neuroscience nursing throughout the world. WFNN has 13 member organizations (including AANN), representing 18 countries and approximately 7,000 nurses, on six continents.